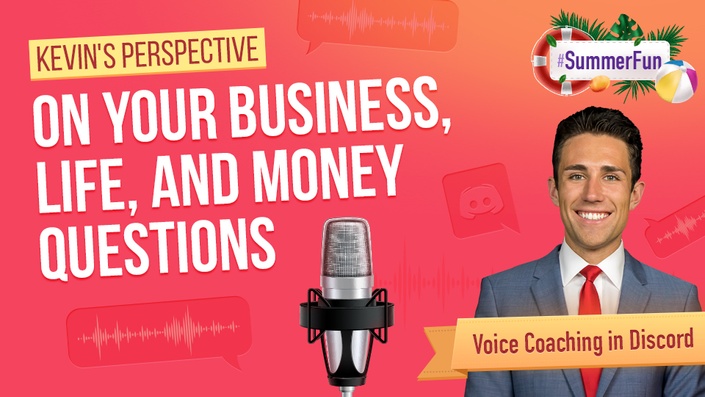 Mentoring: Private, Small-Group Voice Chats with Kevin
Private mentoring w/ Kevin! Let's chat Business, Money, Stocks, Real Estate, Life, and More.
Watch Promo
Enroll in Course
Hi everyone! Thanks for considering joining! I can't wait to chat with you.
Here's What You Get:
✅ Access to Kevin in Private-Group Voice Chats.
✅ Chat with Kevin about Anything, with a priority on Business, Money, Wealth, Stocks, Investing, and Real Estate.
✅ No experience or education required. This is mentoring designed to keep you focused on building wealth and growing your income.
✅ Chats occur at random times to make sure everyone has a chance throughout the week to chat with Kevin.
✅ Members are guaranteed to have at least 120 minutes of small-group, private chat time per week available as an option to them. Likely more, as Kevin will likely pop in more often for quicker chats.
✅ The goal is for each chat to be 15-30 minutes, though some could go longer!
✅ It COULD (no guarantees) be fun to do an "opening bell" chat every so often too!
✅ Mornings, middays, evenings all possible times so everyone has a shot to chat regularly.
Chats start July 2, 2020 (get in early to start working on your goals!).
Who Would Benefit from This?:
✅ Anyone seeking More Passive Income.
✅ Anyone seeking to Build Wealth.
✅ Anyone with ideas and questions and who is looking for a consistent source of reliable information.
✅ Example: Investors in Real Estate dealing with Issues.
✅ Example: Investors in Stocks thinking of Selling or Buying.
✅ Example: Real Estate Agents dealing with Deal Issues.
✅ Example: Business Owners looking for Help with Expansion, Employees, Etc.
Your Instructor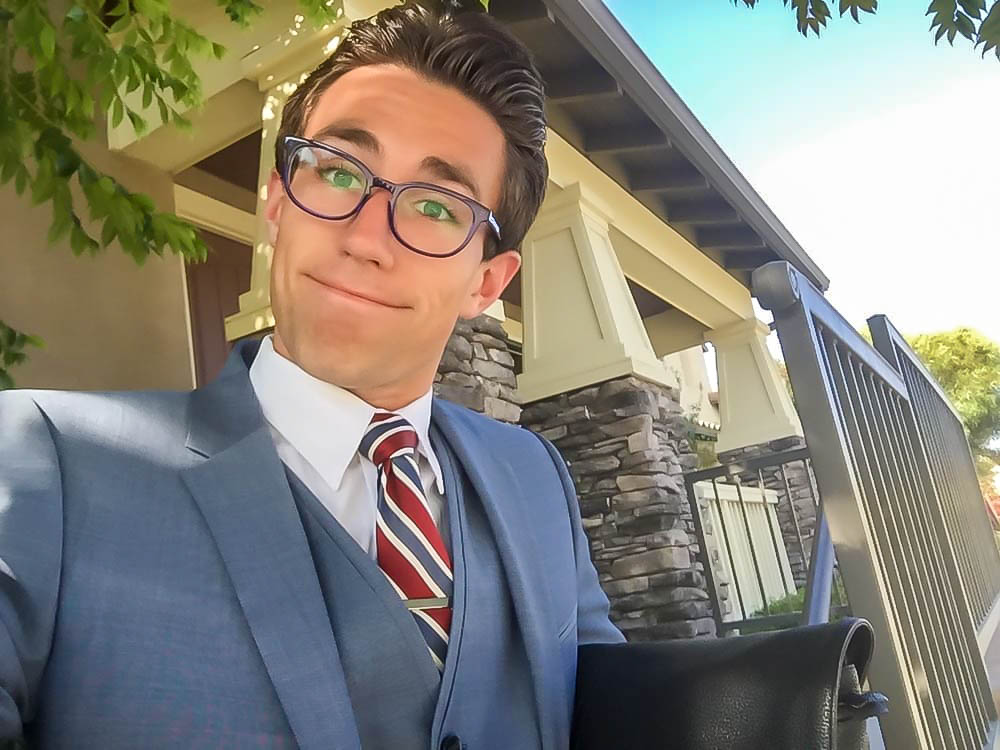 Hi! I'm Kevin. You may have seen me on Youtube over 700,000 viewers have subscribed (I'm so grateful for y'all!) and have made it to #1 on the United States trending page on Youtube.com! I have sold over $130,000,000 in real estate and transacted over 300 individual deals, renovations, rentals, apartment buildings, vacation rentals, etc. In addition to my background in finance as a licensed loan broker and finance student, construction as licensed general contractor doing structural additions and remodels, and background in property management, I am excited to share the experiences of myself, my father-in-law (35 years in real estate investing & sales), and my mother-in-law (35 years in property management, managing hundreds of units). These experiences will help you develop your skills in sales, client retention and expansion, investing, appraisals, valuation, finding the wedge (great deals), and building a portfolio built to last; for wealth and freedom. Start learning about sales, passive income, cashflow, and money today.
Course Curriculum
How to Activate Your Membership
Available in days
days after you enroll
Frequently Asked Questions
Is there a Discount if I pay for a Year?
Yes! An annual subscription receives 2 free months. Lock in your price today!
How do I know When Kevin Goes Live?
Turn Discord notifications on.
Can I Cancel the Subscription?
Absolutely! When you're no longer interested in the chats, you can cancel your subscription. You'll continue to have access for the period of time you paid for. Partial refunds are not available.